Processes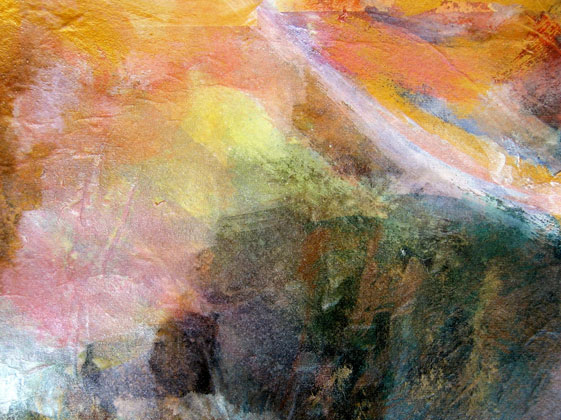 Sumi-e Ink on Unryu
Anastasio's most innovative contribution to contemporary art is combining Sumi-e inks, 23K gold, ground mother of pearl, garnet on layered Unryu and Sekishu papers, a style which he invented.  The finest pine soot and resin from Japan are mixed and molded into stick form then he hand rubs and mixes the materials with purified water in a Suzuri grinding stone.  The ink is then applied with a Fude, (a Japanese bamboo brush) or Hake brush to translucent layered Thai Unryu, which literally means, "cloud dragon paper".  Anastasio's building up and tearing away of hand-made (Kozo-pulp) papers takes on added significance when he adds finely ground garnet and mother of pearl, causing a stained glass luminosity to the finished work.  The above media essentials were dubbed by the Ancient Chinese as the "Four Treasures".  However, the last of the treasures (Kozo paper) is bonded to 300lb Arches, 100% cotton fiber content paper mould made in France.  The 23K-gold leaf is used throughout all layers of a semi-precious work then sealed with a multi-layer (UV protected) porcelain finish sealer.  The finished artwork is a most durable and sound surface unique to Anastasio and his style "Mystical Fusionism".
Sumi-e Fresco
Anastasio's Sumi-e fresco compositions reflect his signature style of "Mystical Fusionism".  In a most unique process, Anastasio applies Sumi-e inks pure organic and inorganic pigments to a multi-layered freshly plastered surface.  This is supported by a 300lb., 100% cotton fiber substrate.  The background image usually that of abstract synoptic view of the cosmos.  The foreground subjects (though exquisitely simple in nature) are derived of ancient vases and petroglyth-like images from that of Greco/Roman cultures.  For variance in the finish, select pieces are heavily sanded and exposed to nature and all its elements, the process resulting in a most sturdy archaic finish.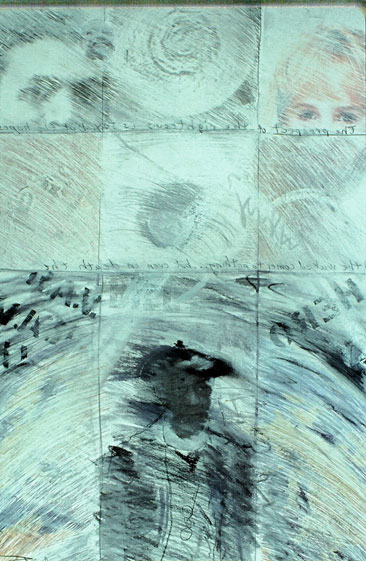 Drawing and Transfers
Anastasio's multimedia (pastel, conte, ebony, silver point and transfer) drawing subjects range from lyrical abstractions to a cosmic naturalism.  Anastasio's experimentations with imported inks on hand-made Asian paper are reminiscient of images and inscriptions of an ancient past.  As with all of his creations, Anastasio is very selective in choosing archival materials to maintain the integrity of these fragile works of art.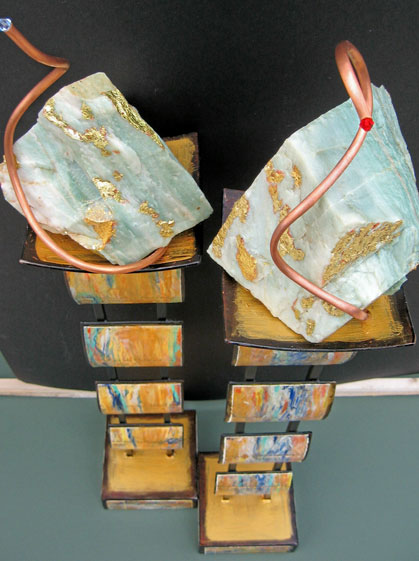 Sculpture
Anastasio has been sculpting for 30 years in stone, clay, wood, and metals.  His technique begins by locating glacial stone and marble from quarries in Idaho and Italy.  He clears away unwanted areas and leaving the enhanced natural effect then coats strategic areas with gold, silver or copper leaf.  The stone pieces are then joined to a free-form aluminum/bronze usually topped with a precious stone (diamond, ruby or garnet), and some are cast in bronze limited editions.  Anastasio commissions sculpture in a variety of classic patinas including green, gold, red, silver and natural bronze in almost any size.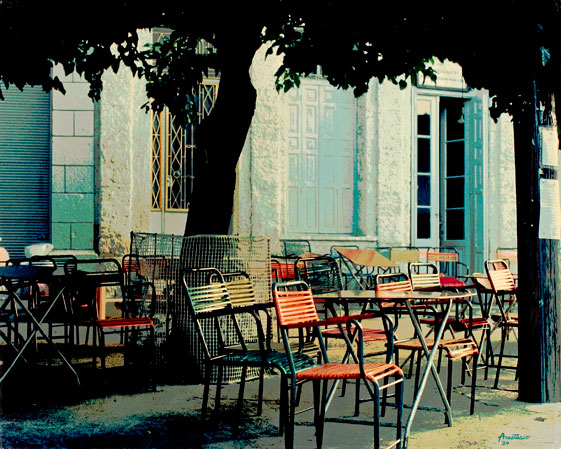 Laser Art and Photography
Anastasio uses old-fashioned 4x4 cameras and utilizes traditional film for alluring compositions.  No digital camera or software is employed in this creative process.  Anastasio carefully studies a natural existing scene as a lyrical and synoptic image of artistic expression.  The image is then duplicated via a neon helium (for the color red) and argon (for the colors blue and green) laser onto a fresh piece of film.  Anastasio achieves a dramatic chromatic emphasis that is characteristic of his photography, called Laser Art.  While the laser aspects of his work are handled at a commercial lab, all subsequent processes are handled in his studio.  The laser art image is then transferred to a canvas.  The photographs are available in silver gelatin limited edition prints or large format prints on archival paper, all signed and numbered by the artist.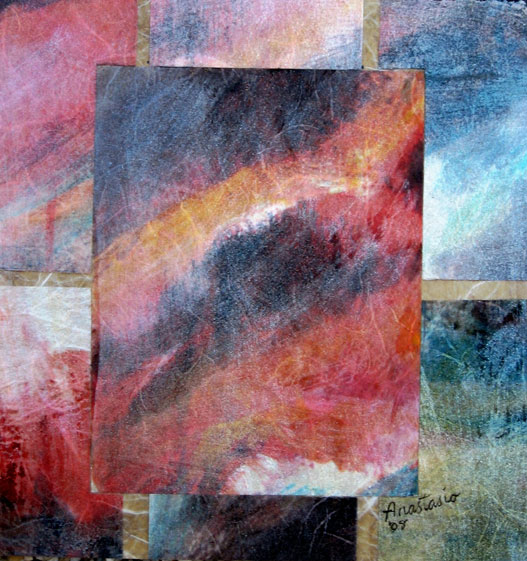 Collographs and Wood Cuts
Anastasio's recent contributions include, collographs and woodcuts.  Working on a print made from a specially constructed plate that has been produced in a collage manner, he produces complex images.  For wood cuts (combined with chine colle and serigraphy) Anastasio uses the highest quality fruit wood plates.  This smoother, receptive surface of this wood allows him to express an amazing range of textures and accuracy that comes through in his prints.  All of Anastasio's prints are produced on the Asian and European (acid free) papers in limited editions to ensure the highest quality and integrity of the final work.